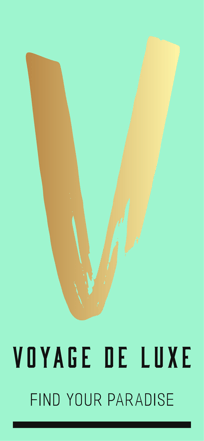 I am giving some great insider tips, tricks and hacks in this section. This is to inspire you to a destination where we shall set up an itenerary to discover it further. There are endless possibilities for your private tour and we shall tailor it to your liking.
Italy, a dream destination of culture, history, cuisine, and stunning landscapes. From Rome's ancient ruins to Florence's Renaissance treasures, Venice's romantic canals to Tuscany's rolling hills – explore it all. Savor the world-famous Italian cuisine, from pizza to truffles, and immerse yourself in art at iconic museums. Create unforgettable memories in this captivating country. Plan your Italian adventure with Jetsetter's exclusive travel tips.
Explore the cities:
Italy is home to some of the most beautiful cities in the world, each with its own unique charm and character. Rome is known for its ancient ruins, historic landmarks, and museums. Florence is the birthplace of the Renaissance, and it is filled with beautiful art and architecture. Venice is known for its canals, stunning architecture, and romantic atmosphere. Other beautiful cities in Italy include Milan, Naples, Palermo, and Turin. Maranello has its separate iconic history. Worth a visit if you love beautiful Ferraris.
Visit the countryside:
While Italy's cities are stunning, the countryside is equally beautiful. From the rolling hills of Tuscany to the beautiful coastline of the Amalfi Coast, Italy's countryside offers a wealth of natural beauty. The countryside is perfect for those who enjoy hiking, cycling, or simply taking a leisurely stroll. Some of the best places to visit in the countryside include Chianti, Umbria, and the Italian Lakes.
Sample the cuisine:
Italian cuisine is world-famous, and for good reason. The food in Italy is delicious, with an emphasis on fresh, local ingredients. Some of the most popular Italian dishes include pizza, pasta, and gelato. However, there is much more to Italian cuisine than these classics. Be sure to try local specialties, such as the seafood in Venice, the truffles in Umbria, and the wine in Tuscany.
Don't forget the art:
Italy is filled with amazing art, from the ancient ruins of Rome to the stunning works of the Renaissance. Some of the must-see art attractions in Italy include the Vatican Museums, the Uffizi Gallery in Florence, and the Galleria Borghese in Rome. Even if you are not an art enthusiast, you can't help but appreciate the beauty and history of these iconic artworks.
Travelling in Italy is an unforgettable experience that should be on everyone's bucket list. Whether you are interested in history, art, cuisine, or simply enjoying the beautiful scenery, Italy has something to offer everyone. With so much to see and do, be sure to plan your trip ahead of time, so you can make the most of your time in this amazing country.
You are just 1 call away from your Dream Vacation