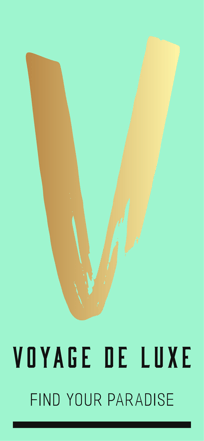 Experience Private Travel Services with Voyage de Luxe
Our private travel services are meticulously designed to offer you a getaway that transcends the ordinary. Picture yourself in a secluded cabin amidst the tranquility of the woods, lounging on a quiet beach with the waves as your only companions, or residing in a lavish villa in a breathtaking spot.
Your butler will cater for the tiniest of wishes at the location. Your cook or a local one can be assigned to impress you with his creations. When you travel privately, you hold the reins to your journey, selecting precisely what suits your desires. As to activities, we work with most exclusive local partners who are able to impress you with their selections of excursions, activities and attractions. The choice is ample and yours to make.
If you're in search of an extraordinary travel experience, why not indulge in the exclusivity of going private? Not only a private driver, but a whole journey is made up of personal travel services! Find your paradise on Earth with Voyage de Luxe!
No time wasted on searches, bookings and arrangements. Your Private travel manager Varvara does this for you.
No waiting lines, no unnecessary stops. As soon as you are brought by your driver to the VIP airport lounge your holiday begins.
So, treat yourself to an exclusive travel experience your deserve. It will engrave in your memories forever. We specialize in curating extraordinary journeys crafted for you, and our commitment extends from the first step to the final touch and back. All you need to do is pack your suitcases; leave the rest to us.
The seamlessness and comfort of travel, the time fully spent with your loved ones, the time fully invested in yourself. This is your ultimate luxury.
Be away from daily routines, fast-moving life and ever demanding jobs.
It is time to relax, slow down and take a break. A calm state of mind will allow you to listen. Listen to what happens inside of you.
In this relaxed state of mind your energy flows freely, your natural creativity is unrestricted and your mind sharpens.
And then.....
This state of mind and body opens new horizons , gives you more insights, creates new ideas.
Give yourself this gift of creativity by discovering new ways to travel and relax.
What relaxes YOU?
Unwind your mind and body, indulge in the art of being
Get inspired and captivated by art and culture
Get energised through sports and active lesure
Creating Your Private Paradise: Destination Selection
The allure of private travel services lies in the freedom to choose your destination – a hideaway crafted exclusively for you. Be it a cozy cabin tucked away in a pristine forest Rwanda, Madagascar or Costa Rica , a sun-kissed beach that feels like your personal haven on Ibiza, Seychelles or Sumba; an elegant villa overlooking a postcard-perfect landscape on the Como lake or Côte d'Azur – the world becomes your canvas, and you are the artist.
At every step of your private adventure, we are your partners. Our commitment to excellence drives us to curate experiences that exceed your aspirations. Whether you seek relaxation, adventure, or a blend of both, we craft your journey to perfection.
Design Your Vacation With Us
Just share three things: your travel dates, preferred hotels, and your companions. Based on your plans, season and your chaperon we give you 3 destinations to choose from. After your selection, we'll plan a trip to paradise for you.
Embark on Your Extraordinary Escape
Discover the art of private travel and redefine the way you explore the world. Contact us today to learn more about our bespoke private travel services. The path to a truly unforgettable journey begins with a simple decision – to take good care of yourself.